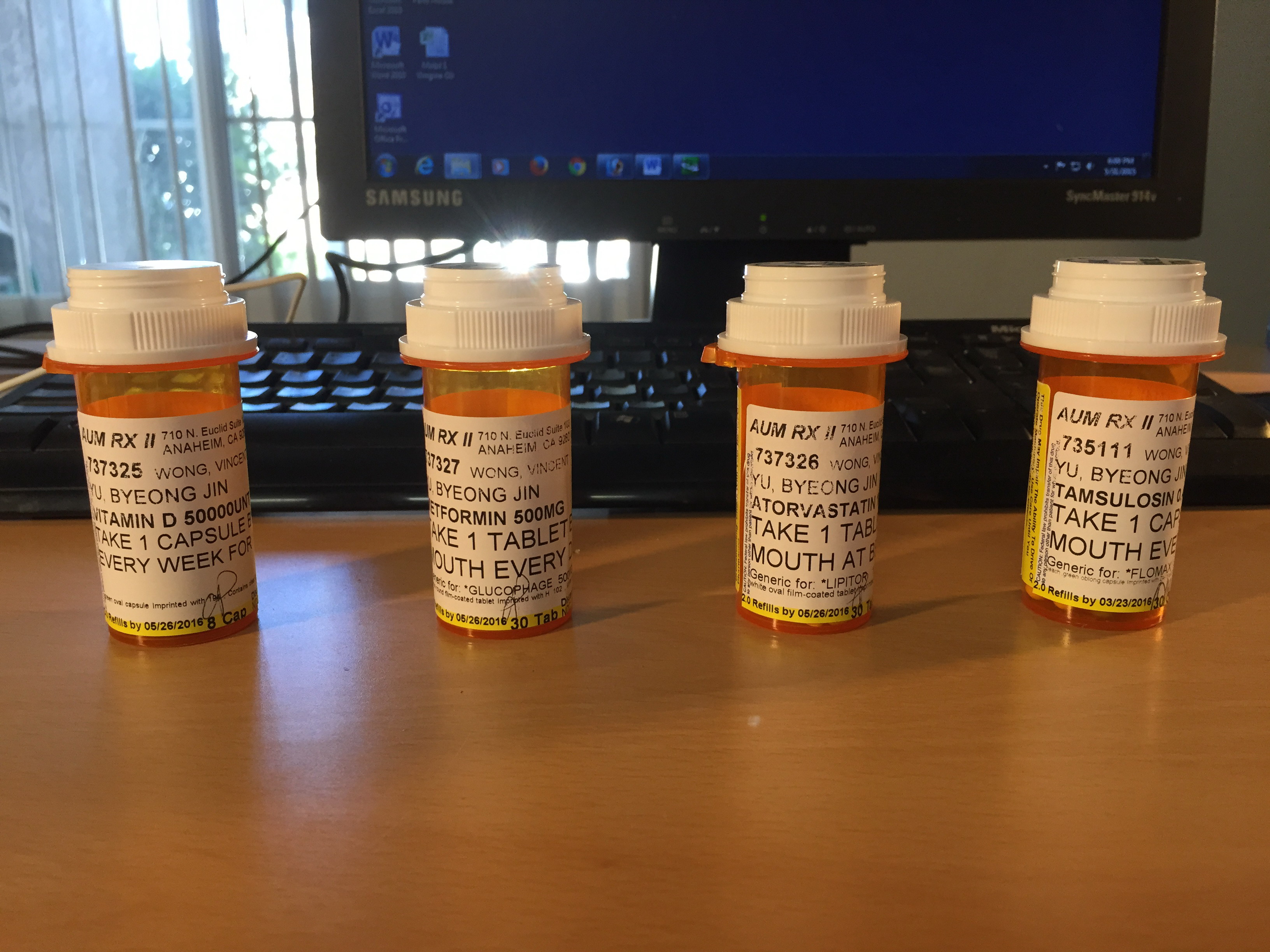 건강검진 결과가 나왔다.
- Blood pressure 130,78
- Weight 148 lb
- High Colesterol
- Vitamin D difficiency
- A1C level of 6.7 percent (A blood sugar level was 185 mg/dL). A result between 5.7 and 6.4 percent is considered prediabetes, Normal levels are below 5.7 percent.
I was diagnosed with type 2 diabetes.
젊은 중국인 의사 Dr.Wong 은 네 가지 약 처방을 내리고, 대장내시경(colonoscopy), 복부 초음파(abdomen ultrasonic exam), 안과 검사, 그리고 혈액검사를 다시 받고 석달 후에 재검진을 받으러 오라고 요청했다.
네 가지 약 Vitamin D, Metformain (an oral antidiabetic drug), Atorvastatin (a cholesterol-lowering statin drug), and Tamsulosin (treatment of benign prostatic hyperplasia;전립선 비대증) from the left.